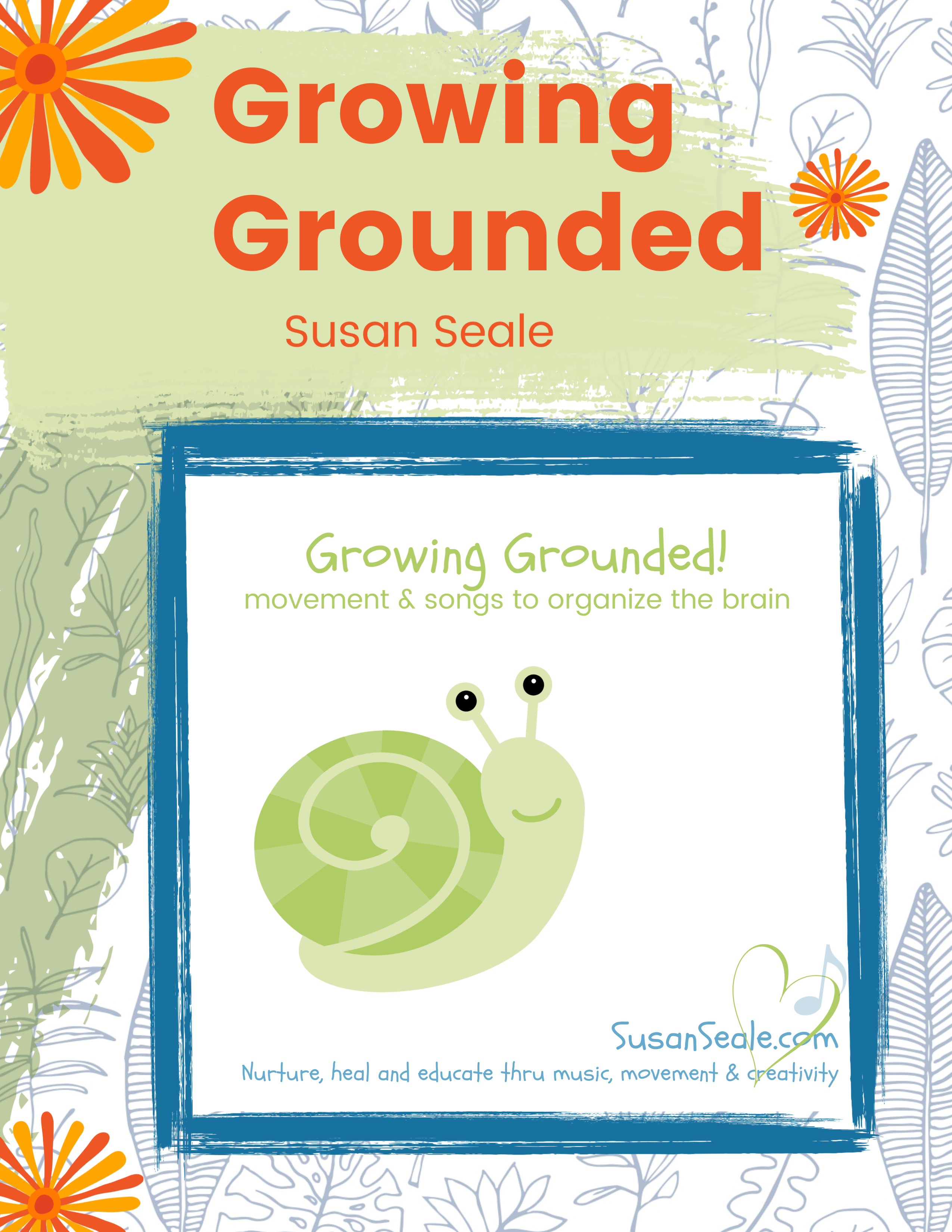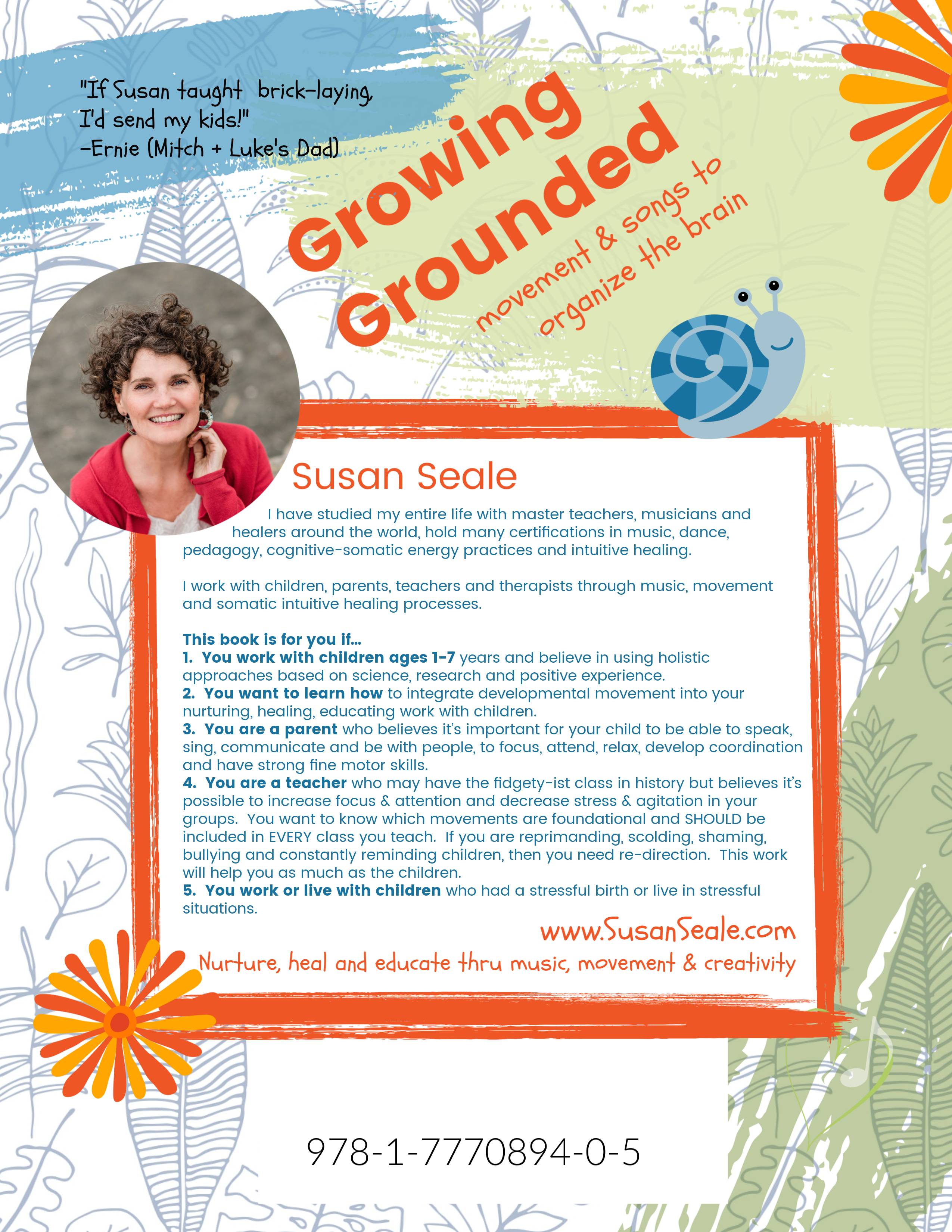 $36 CAD
Add shipping:
*within Canada $8    =$44 CAD

*to the US $15            = $51 CAD
*outside North America $25 = $61 CAD

Hi there!
The book is a new addition to my site and I haven't figured out an automatic online system for purchasing & shipping yet.  That means you contact me directly.

I do accept credit cards, etransfers (Canada), Paypal and cash. 
Shipping is easy and books are already packaged.
Use the contact form to send me a note letting me know what you'd like or phone me. 
I'm happy to help you get your own copy and I'm super excited this is now available in full-color as a book!
Order Growing Grounded directly through Susan.
Your purchase includes access to the Members' page with
downloadable assessments

developmental movement sequence charts

mp3 recordings

planning materials, picture cards

video
Growing Grounded is a multi-media learning package designed to provide you with an extremely organized, color-coded, easy to read, practical resource.
You will learn to incorporate simple patterns of movement that are fun for kids but also serve to improve attention, release stress, build a foundation for fine motor control, build confidence and more.
If you work with children ages 1-7 years, this is a valuable and practical resource for your planning.
Learn to use simple patterns of developmental movement in your private sessions with children and in your group work & classes with children.